Photographs by Justin Heyes and Moonloop Photography
Here's a look at the culinary trailblazers who are turning Downtown Wilmington into a culinary destination—starting with Market Street.
When chef Bryan Sikora and his wife, Andrea Sikora, decided to open a restaurant, they toured properties on lower Market Street in Wilmington. It was a daring move. Most of the downtown activity occurred above 7th Street, and several restaurants had failed to gain ground below 5th Street. "It was still kind of unpredictable," Andrea Sikora says of the scene.
The Buccini/Pollin Group (BPG) caught wind of the search, and the downtown developers pitched 421 N. Market Street. La Fia Bistro opened in that space in 2013, and Rob and Chris Buccini now refer to the Sikoras as the "OGs" of downtown Wilmington's dining renaissance.
They aren't the only trailblazers. Café Mezzanotte opened in BPG's Nemours Building in 2003. Across 11th Street is Tonic Seafood & Steak, an outgrowth of Deep Blue Bar & Grill, which opened in 1998. Joe Van Horn of Chelsea Tavern took a chance in 2011 with the late Scott Morrison, the Pennsylvania restaurateur that BPG also recruited.
Today, the Market Street area is a dining destination, from La Fia to The Chancery Market Food Hall & Bar, which opened in December at 1313 N. Market St. Also new are Bardea Steak and The Quoin. These restaurants have helped put Wilmington on Condé Nast Traveler's 2023 list of the best places to go in the United States. Delaware's largest city is listed with such popular destinations as Telluride, Seattle and Scottsdale.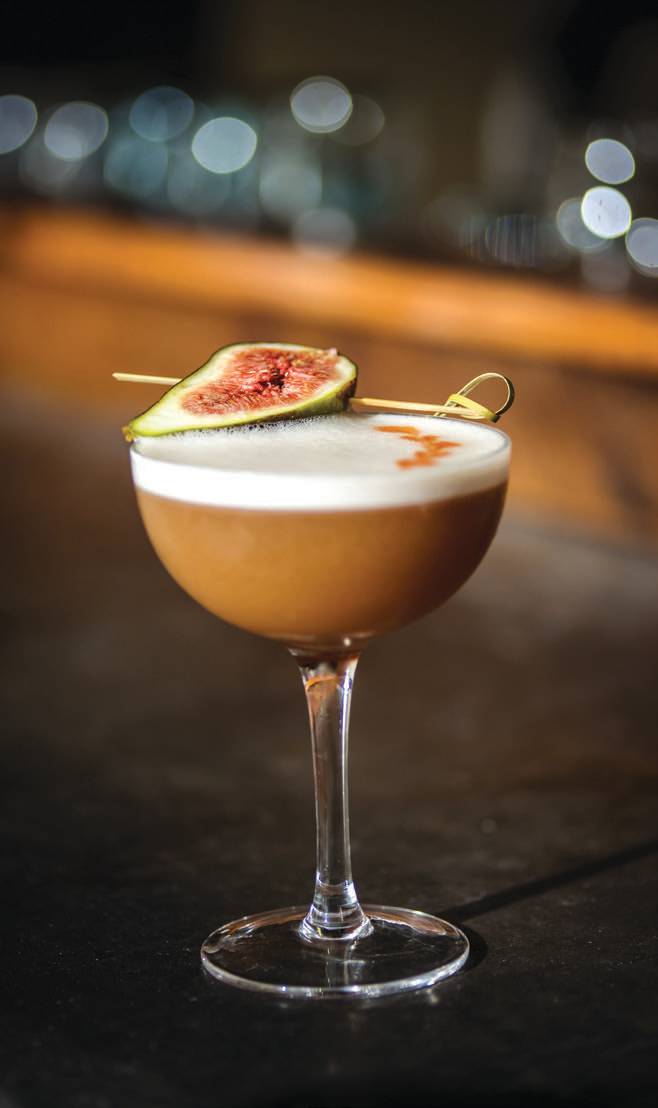 Also new are Bardea Steak and The Quoin. These restaurants have helped put Wilmington on Condé Nast Traveler's 2023 list of the best places to go in the United States.
But progress has not been easy. "I like to say that we're a 25-year-old overnight success story," Chris Buccini says.
The Key Ingredient
Few would argue that BPG is responsible for a lot of downtown Wilmington's growth, and the brothers, who are Delaware natives, and partner David Pollin found a niche. As corporations cut staff or moved to the suburbs, buildings became available. BPG renovated the landmarks to attract residents, not just businesses.
The strategy worked with one caveat. "We said, 'Wait, this is a good idea, but there's not enough fun stuff to do,'" recalls Buccini, who lived in the central business district at the time. "I'd walk down Market Street at night, and it was a ghost town. How do we buy enough buildings to create critical mass and an entertainment zone without cheap chains?"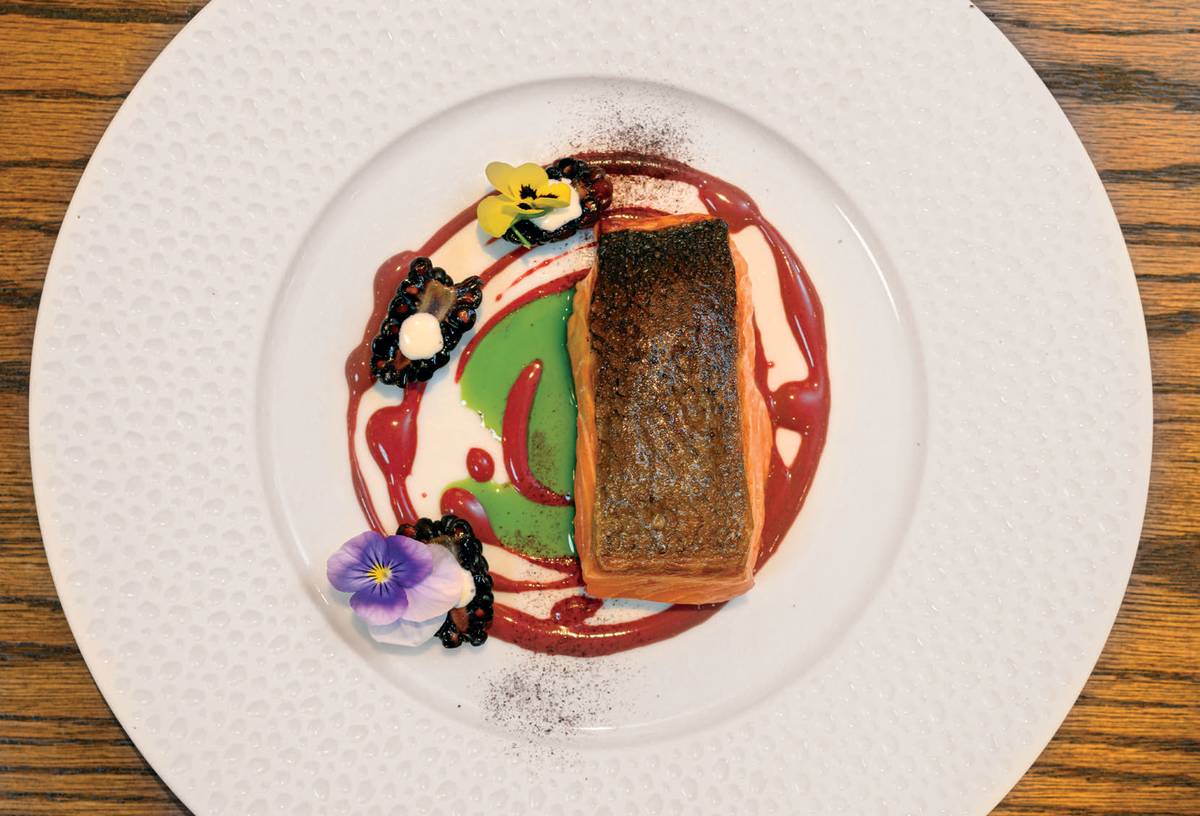 In 2002, the partners recruited Philly-based Zanzibar Blue to the newly purchased Brandywine Building. Unfortunately, Zanzibar closed two years later. Next up: Costa's Grill & Wine Bar, run by a Buccini family friend from New York. It also closed.
"We made a lot of mistakes in the first 10 years," Buccini says. "Since '08, things went well because we figured it out: You have to give people a great experience, great service, great design."
There are plenty of opportunities for great design thanks to Wilmington's architecture. The Quoin, for example, is in the former Security Trust & Safe Deposit Co., a Victorian Romanesque brownstone. BPG owns the building, and Method Co. designed and operates the 24-room boutique hotel and restaurant, which serves food inspired by the French and Italian Riviera. The establishment also has a rooftop bar—Wilmington's first—and two cocktail lounges.
People told us it was dangerous, but all we saw was a charming downtown that looked like it was being developed.
—Scott Stein
Bardea Food & Drink, which opened in 2018, is in the former home of N. Snellenburg & Co., a clothier and furnisher that opened in 1895. At the time, newspapers called it "the city's finest business house" and praised the large windows and imposing structure.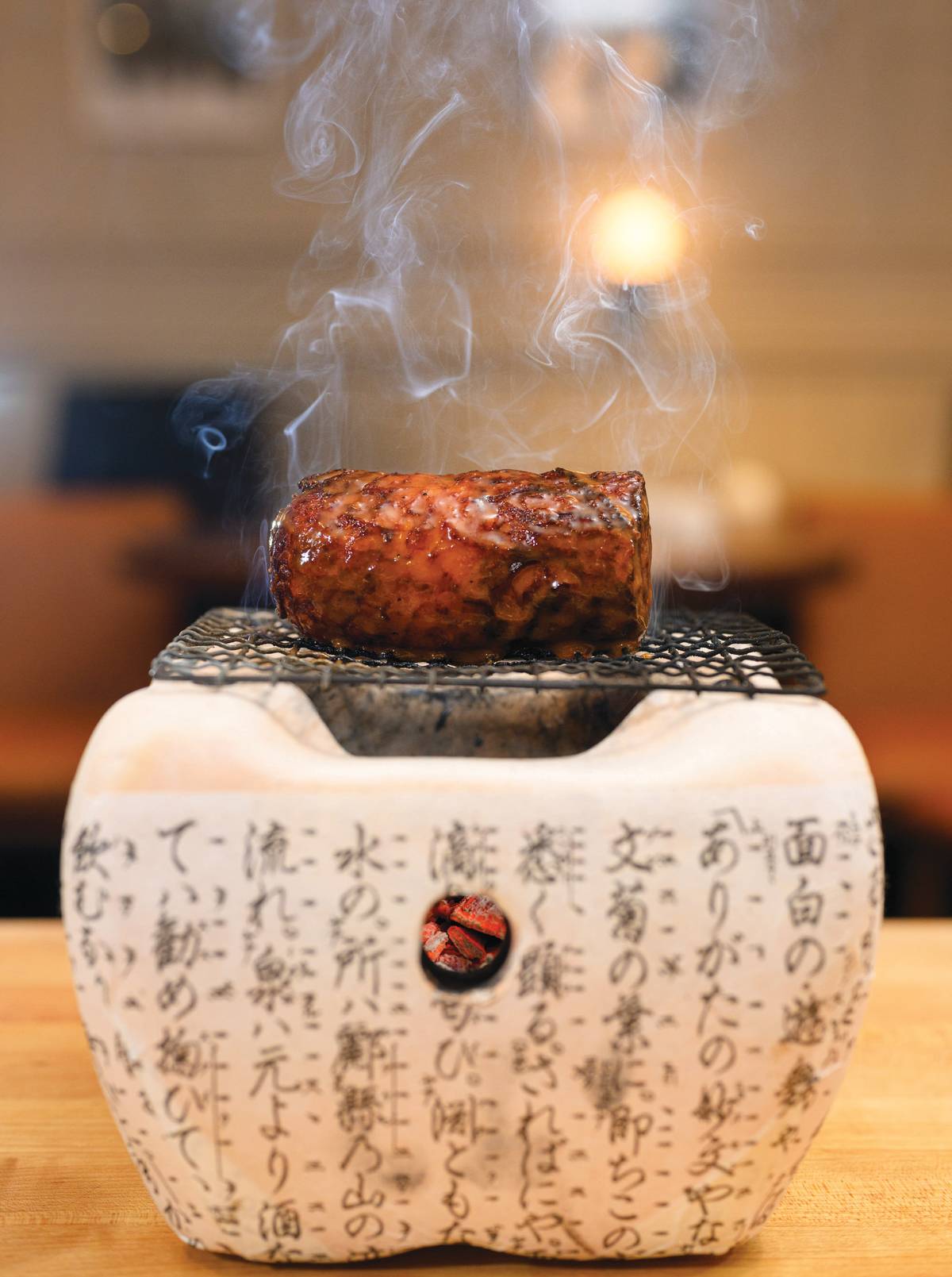 A Proven Track Record
The BPG team began concentrating on experienced operators with a strong reputation, like Bryan Sikora, who'd co-owned the celebrated Django in Philly and Talula's Table in Kennett Square. For Bardea, the Buccini family made regular trips to Ardé Osteria in Wayne, Pennsylvania, to encourage Scott Stein and chefs Pino and Antimo DiMeo to consider Wilmington.
"People told us it was dangerous, but all we saw was a charming downtown that looked like it was being developed," Stein says. Bardea Food & Drink opened in 2018, and the welcome was so warm that the owners closed their Main Line BYO to concentrate on Wilmington. Bardea Steak, linked to its sibling by a stylish urban courtyard, opened last year.
Related: Bardea Steak Is Not Your Average Delaware Steakhouse
Condé Nast Traveler gave Le Cavalier in the Hotel du Pont props for its "freshly uncovered original terrazzo floor and saffron velvet banquets." BPG bought the hotel from the DuPont Co. in 2017 and brought in Tyler Akin, a Philadelphia chef and Tower Hill School graduate. The Green Room's transformation into "Le Cav" is a "modern backdrop for chef Akin's tuna crudo and mint-flecked lamb shoulder," according to the article.
The culinary accolade is not the area's first. Sikora, La Fia executive chef Dwain Kalup and Bardea's Antimo DiMeo were James Beard Foundation semifinalists in the Best Chef: Mid-Atlantic category. Bardea Food & Drink was a semifinalist for Best New Restaurant the first year it opened.
Something for Everyone
While fine dining gets the lion's share of the press, the scene isn't limited to upscale cuisine. Take, for instance, Chelsea Tavern, Stitch House Brewery, and Farmer & the Cow, which was featured on the Food Network's Diners, Drive-Ins and Dives.
As the latter proves, there are also small operators, and BPG partly created DE.CO Food Hall as a launchpad for new concepts. Vendors include Pizzeria Bardea, Al Chu's Sushi and Spark'd, which sells coffee and pastries.
The Chancery Market, which opened in December, features a few vendors from outside the state. Consider celebrity chef David Chang's Fukku, which specializes in spicy chicken sandwiches. But there are also local operators, including Dan Butler of Piccolina Toscana, who debuted Toscana Pizza e Panini. Oath 84, a restaurant on King Street, also has a stall. (Interestingly, vendors own spaces; they don't rent them.)
The project in the old Hercules Plaza is the brainchild of Scott Johnson and TSG Hospitality, which has been redeveloping 1313 and 1201 N. Market St. in the central business district. TSG partnered with Brooklyn-based Hospitality HQ, which has 15 food halls, including Salt Lake City and Houston sites.
Are two food halls too many? Attorneys who make up the majority of 1313 N. Market St.'s tenants are likely pleased to have options on site. There are also two hotels across the street. If TSG has its way, a new hotel will be on the property.
As for the other side of Market Street, Stein of Bardea and partners plan to open an approachable pasta and wine trattoria across the street from the two existing restaurants. The concept would appeal to families and showgoers short on time.
What's Next?
Clearly, COVID disrupted the hospitality industry. For decades, office workers were downtown restaurants' primary customers, particularly at lunch. Now midday is slow at Chelsea Tavern, and dinners are busy. But it's unpredictable. Hybrid workers go to the office on different days, notes Mike Day, owner of Farmer & the Cow, who also has the Blitzen pop-up bar and Faire Café on 9th Street. (He plans to install a permanent concept in Blitzen's space.)
New residents patronize eateries in the evening. However, much of the business comes from outside the city limits, which is refreshing given the number of suburbanites who were skittish 10 years ago.
But the trend isn't surprising. There are more people living in the surrounding area than in the city, Stein says. And not even busy resort towns like Rehoboth or Lewes can depend on diners living or staying in the municipalities, Rob Buccini says.
But the area needs more than dining establishments and apartment buildings, maintains Van Horn of Chelsea Tavern. In 2021, BPG opened Wilma's, a duckpin bowling operation with a New Orleans–inspired restaurant. (The shrimp and grits are worth the visit.) An art theater and golf-swing suites are coming to 1313 N. Market St. There is also a large outdoor area for entertainment.
Many agree that downtown needs more bar-centric spots like Makers Alley and Torbert Street Social. The Sikoras own Merchant Bar, but staffing has been challenging, Andrea says.
For 20-something patrons, hip watering holes are a must. When Chris Buccini asked a young analyst what it would take for her to move to Wilmington, she replied: "Three more bars." People want something to do after they dine, Stein explains.
If it seems like only a few groups are driving development and dining, it's because these stakeholders are invested—and determined.
"We are super committed to downtown," Stein says. "We've had offers to go to other cities, but we are planning on doing more concepts [in Wilmington]. As long as Rob and Chris keep building and people keep coming to our restaurants, that's our path forward."
Related: The Quoin Offers a Swanky Stay and Destination Dining in Delaware