Stock up on these beauty essentials for summer. Adobe Stock / EmotionPhoto
Shop these beauty essentials for sun-kissed skin, effortless waves and a magic-hour glow in Delaware this summer.
Delaware Today recommendations are objective, unbiased, and curated by the editorial team. If you buy something through our links, we may earn an affiliate commission at no cost to you.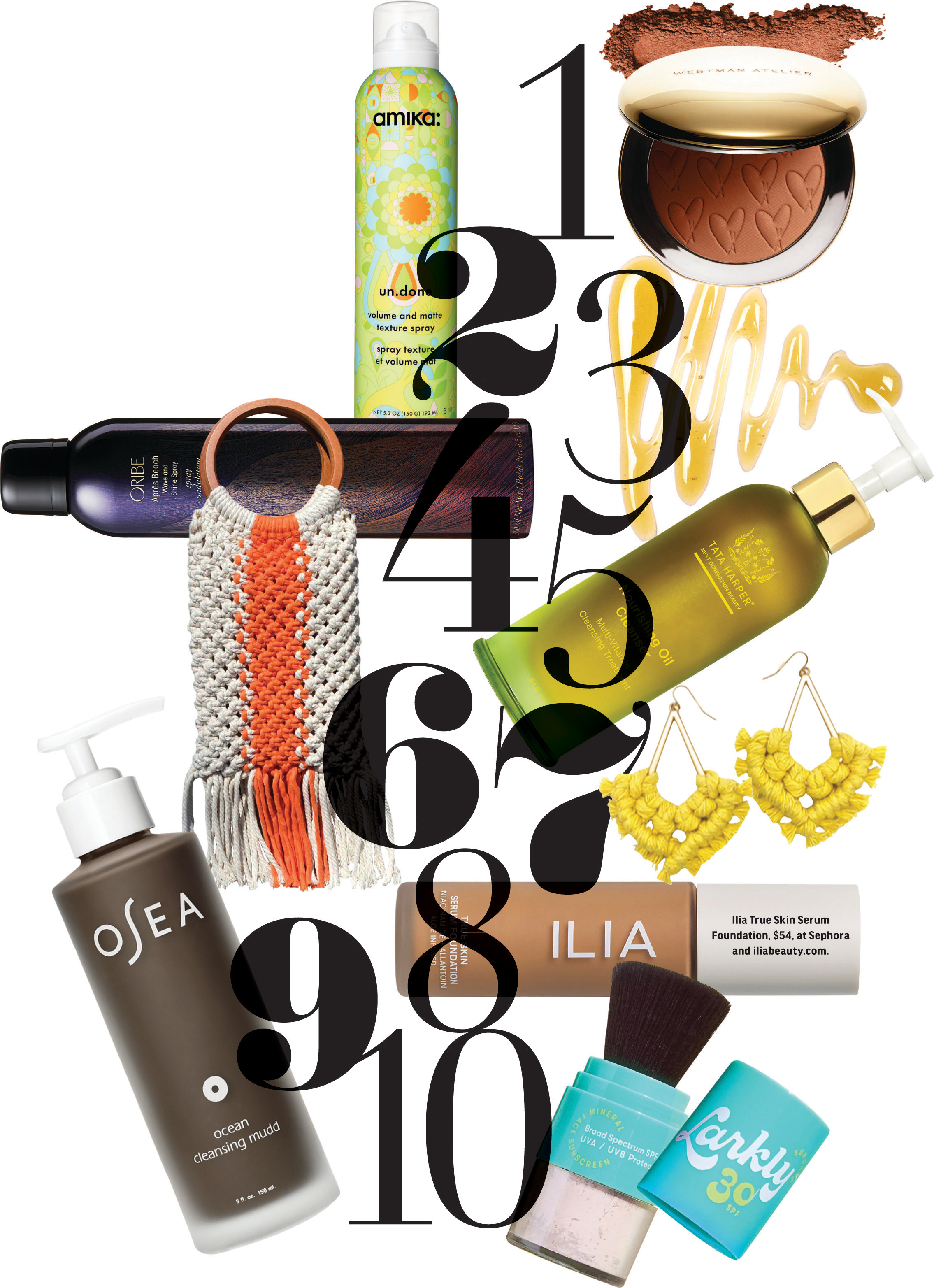 1. Westman Atelier Beauty Butter Matte Powder Bronzer, $75, at Sephora and westman-atelier.com.
2. Amika Un.Done Volume and Matte Texture Spray, $29, at Pagave Salon & Spa, Wilmington, and Beauty Bar by Saiko, Hockessin.
3. Josie Maran Pineapple Enzyme Pore Clearing Cleanser, $42, at josiemaran.com.
4. Oribe Après Beach Wave and Shine Spray, $44, at Robert Cris Salon, Wilmington.
5. Tata Harper Nourishing Oil Cleanser, $88, at Houppette, Greenville.
6. Lola Two-Tone Handbag (Natural/Tangerine), $150, at shopdaydreamweaver.com.
7. Tai Earrings (Electric Yellow), $52, at shopdaydreamweaver.com.
8. Ilia True Skin Serum Foundation, $54, at Sephora and iliabeauty.com.
9. OSEA Ocean Cleansing Mudd, $54, at Terrain, Glen Mills, and oseamalibu.com.
10. Larkly SPF 30 Mineral Powder Sunscreen, $32, at Anthropologie.
Related: Delaware's Social Stylate Founder Shares Her Easy, Breezy Fashion Tips